Solutions For Business
The combination of extensive features, advanced capabilities in reverse engineering and malware analysis, and a wide range of resource editing solutions makes Heaventools products a popular choice for IT professionals worldwide.
Choice of IT Professionals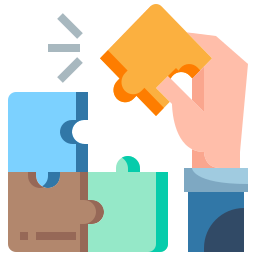 If you want peace of mind knowing that you are using development software that will grow with your business, then you should check out our products.
Are you struggling with the limitations of traditional resource editing methods? Are you looking for a faster and more efficient way to modify resources? Look no further — Resource Tuner Console is here to revolutionize your resource editing experience!
IT professionals worldwide choose Heaventools products for exceptional file analysis and robust editing tools. Resource editing solutions help our customers streamline product release processes through more efficient product data management, reduced design cycle, and accelerated time to market.
Many respected companies such as Microsoft, Adobe, Yahoo, Symantec, Hewlett-Packard, Sony Online Entertainment, and Logitech rely on our solutions. Our over 20 years of experience in delivering high-quality resource editing tools helps ensure that working with Heaventools will take the drudgery out of editing of resources in your projects. Our customers are happy because they save both time and money.
Single Source Branding Solution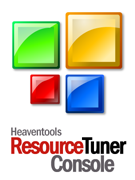 If you need to prepare multiple branded OEM versions of your software and build a custom EXE file for each of your OEM partner, this solution lets you customize your single source .EXE file with new icons, bitmaps, logos, custom strings, version variables, manifests and more. Setting up an automated way to apply your changes couldn't be simpler.
Resource Tuner Console is a solution that enables developers to automate editing of resources in Windows 32 and 64-bit EXE or DLL files. Its advanced scripting capabilities greatly simplifies ease of use for developers, removing bottlenecks of production and enhancing an enterprise's productivity.
See what Resource Tuner Console can do for your software business.
Saves time by automating multiple time-consuming tasks
Increase productivity of your team
Keep development costs down
Streamline product release processes
Resource Tuner Console can be seamlessly integrated into your existing build system in order to minimize downtime and costs. Our focus is to provide solutions that will allow continued business operations and productivity during the implementation process.
When you use Resource Tuner Console to automate your processes, you get big productivity gains at a price even a little business can appreciate.
Malware Reversing and Analysis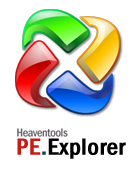 Though antivirus software is continually getting better, a very significant percentage of malware escapes the automated screening process and manages to wreak havoc on networks. Unfortunately, this percentage is also growing everyday. Antivirus software does little in terms of showing what the malware is doing, and also can mostly only detect previously identified malware, not new malware.
PE Explorer helps software companies determine if a binary is harmful by examining it manually and without relying on the automated scanning engines.
Many antivirus and vulnerability research companies such as Symantec, Computer Associates, Trend Micro, Kaspersky Lab, and FRISK use PE Explorer Disassembler to analyze new or low-profile malware which has not yet been discovered, and custom coded malware which cannot be detected by antivirus software.