REALISTIC VISTA ICONS: Icon Set in the Vista icon style
Give Your Application a Modern, Exciting Look!
No matter how slick the behind-the-scenes source code is, most potential customers form their first impressions based on what they see — the user interface, and of course, the icons.
These royalty-free Vista icons will look up-to-date for the next 5 years. They exactly match the new Vista user interface. With over 260 different images, each in 6 sizes (from 16 up to 256 pixels) offered in 3 variations (flat, with shadow effects, grayed out), this icon set is a great value for the money.

Realistic Vista Pro Icon Set ...................... US$199.00
Vector Set (with vector .AI source files) ... US$299.00
Check here for more options.
+ FREE EXTRA: Purchase any Icon Set and receive the AWicons Icon Editor Business License ($60 value!) absolutely FREE!

Download Realistic Demo Vista Icons - 1 Mb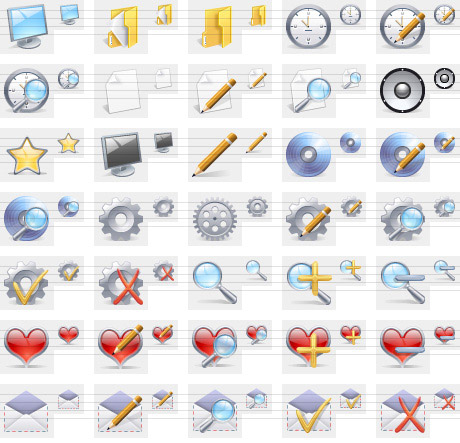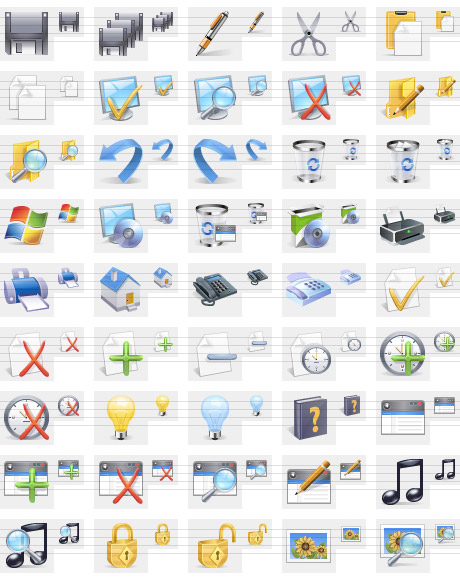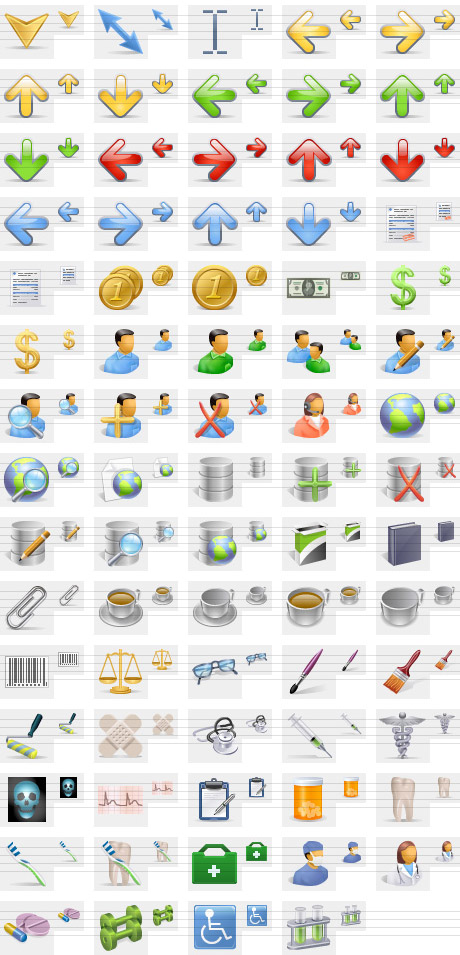 Download Realistic Demo Vista Icons - 1 Mb
Options
Pro Set
Vector Set
Number of icons
263
263
ICO, PNG, GIF formats
Vector format .AI (Adobe Illustrator)
Size 256 x 256, 128 x 128, 48 x 48, 32 x 32, 24 x 24, 16 x 16
Color format 32-bit alpha-blended (XP format)
Color format 8-bit (256 colors)
Grayed-out variation
Variation with shadow effects
Transparent background
One free Business License of
AWicons Pro
Another extra free Business License of AWicons Pro
PRICE
$199
$299

Realistic Vista Pro Icon Set ...................... US$199.00
Vector Set (with vector .AI source files) ... US$299.00